Best Yard Debris Removal Services and Cost in Omaha NE Council Bluffs IA
MCC Junk Removal of Omaha Council Bluffs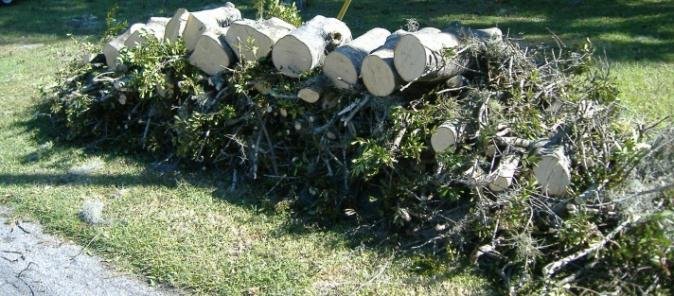 While there are many different types of debris that can find a way onto your property, yard debris is one of the most annoying varieties. Yard debris will pile up and turn your yard into an eyesore that is full of garbage. The best thing you can do in this situation is have all of that debris removed as soon as you can. At MCC Junk Removal of Omaha Council Bluffs, we specialize in many different yard debris removal techniques, and we can clear your yard for you so you have no trash left. Just give us a call as soon as you can and we can set up an appointment to get your yard clean and clear once again.
OMAHA YARD DEBRIS REMOVAL
You do not want to wait until too much yard debris has piled up. Excessive amounts of debris in your yard can attract rodents, insects, and other pests that you would much rather avoid. These pests can bring disease to you and your family and structural damage to your home. Debris also makes your yard look terrible. Your best option is to call MCC Junk Removal of Omaha Council Bluffs immediately and have that debris removed as quickly as possible. Our staff can get the debris cleaned up and haul it away before you know it.
WHAT IF MY YARD HAS METAL AND OTHER JUNK?
No problem; we're junk removal experts! It doesn't matter if you have an old washing machine or a pile of boards in your yard, we can help. Even if you have a good amount of garbage that seems like it would take or weeks to remove, we'll get on it quickly. Call us to take care of any of your junk removal needs. We will come out to your house and get all of the debris packed up, then drop it off at the appropriate garbage dump or landfill. You do not have to worry about any step of the process, as we will handle everything for you. Do not let that yard debris keep piling up until it is out of control. Clear your yard and get your property back. Give us a call at MCC Junk Removal of Omaha Council Bluffs and we can get started right away.
Arlington NE Yard Debris Removal Service near me
Ashland NE Yard Debris Removal Service near me
Avoca IA Yard Debris Removal Service near me
Avoca NE Yard Debris Removal Service near me
Bellevue NE Yard Debris Removal Service near me
Bennington NE Yard Debris Removal Service near me
Blair NE Yard Debris Removal Service near me
Boys Town NE Yard Debris Removal Service near me
Carson IA Yard Debris Removal Service near me
Carter Lake IA Yard Debris Removal Service near me
Ceresco NE Yard Debris Removal Service near me
Council Bluffs IA Yard Debris Removal Service near me
Dunlap IA Yard Debris Removal Service near me
Eagle NE Yard Debris Removal Service near me
Elkhorn NE Yard Debris Removal Service near me
Fort Calhoun NE Yard Debris Removal Service near me
Fremont NE Yard Debris Removal Service near me
Glenwood IA Yard Debris Removal Service near me
Greenwood NE Yard Debris Removal Service near me
Gretna NE Yard Debris Removal Service near me
LA Vista NE Yard Debris Removal Service near me
Lincoln NE Yard Debris Removal Service near me
Logan IA Yard Debris Removal Service near me
Louisville NE Yard Debris Removal Service near me
Malvern IA Yard Debris Removal Service near me
Mead NE Yard Debris Removal Service near me
Missouri Valley Ia Yard Debris Removal Service near me
Murray NE Yard Debris Removal Service near me
Oakland IA Yard Debris Removal Service near me
Omaha NE Yard Debris Removal Service near me
Pacific Junction IA Yard Debris Removal Service near me
Papillion NE Yard Debris Removal Service near me
Plattsmouth NE Yard Debris Removal Service near me
Ralston NE Yard Debris Removal Service near me
Springfield NE Yard Debris Removal Service near me
Underwood IA Yard Debris Removal Service near me
Valley NE Yard Debris Removal Service near me
Wahoo NE Yard Debris Removal Service near me
Waterloo NE Yard Debris Removal Service near me
Weeping Water NE Yard Debris Removal Service near me
Woodbine IA Yard Debris Removal Service near me
Yutan NE Yard Debris Removal Service near me